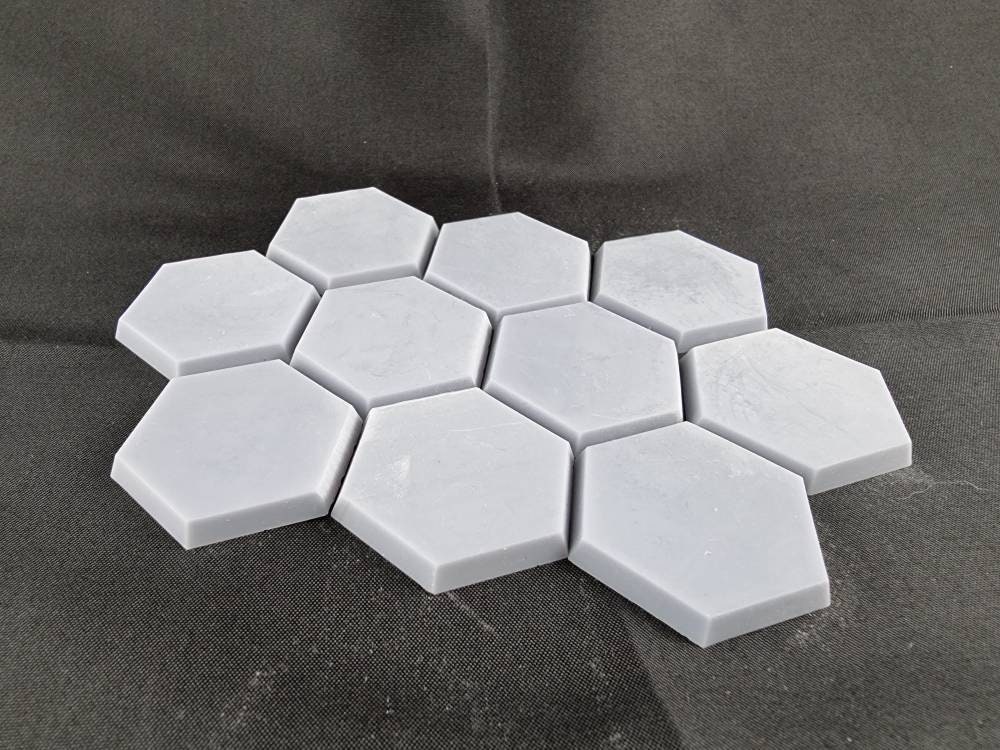 These Hex bases are designed to fit the hex maps for the battletech tabletop miniature game.

The bases are not solid and have space underneath for weights or magnets.

Ordering this listing will get you 10 bases.

Bases designed by Greens Games Studio.
Perfect for mounting Battletech metal miniatures that don't come with bases. Fit perfectly with the official catalyst miniatures and maps from "A game of armoured combat".
Great bases for some aerofighters I got without bases.
Great customer service, bases are flawless highly recommended.
High quality, came on time. Slightly larger than the CGL bases, but that just helps larger minis to fit. Excellent, will likely buy again.