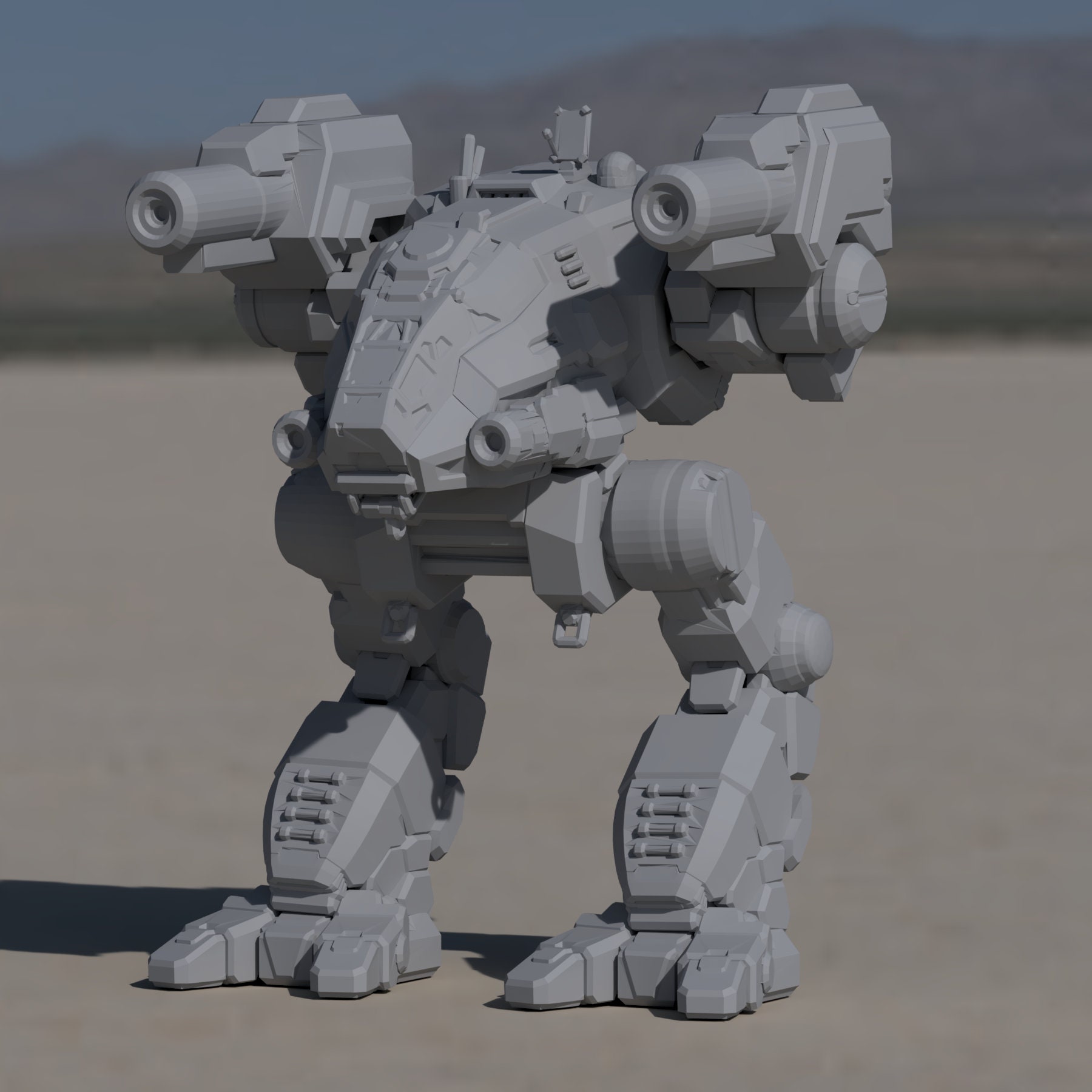 Breaking the mold of the Catapult, this House Kurita model removes the LRM-15 launchers and replaces them with two PPCs, allowing the Catapult to act as a direct fire support 'Mech and take a more active role in front line combat. The 'Mech mounts five additional single heat sinks to help dissipate the added heat from the PPCs and two Machine Guns to deter infantry attacks. Space is made by removing the jump jets and two of the medium lasers.

Model is printed in a grey resin and supplied with a base.

Mech design by Matt Mason.
Fantastic quality sculpt. Order nowhere else!
Very happy with the product and service. Can't wait to finish painting these up so I can justify ordering a few more. Glad I was pointed in your direction 👍
Great quality of print, good delivery times.