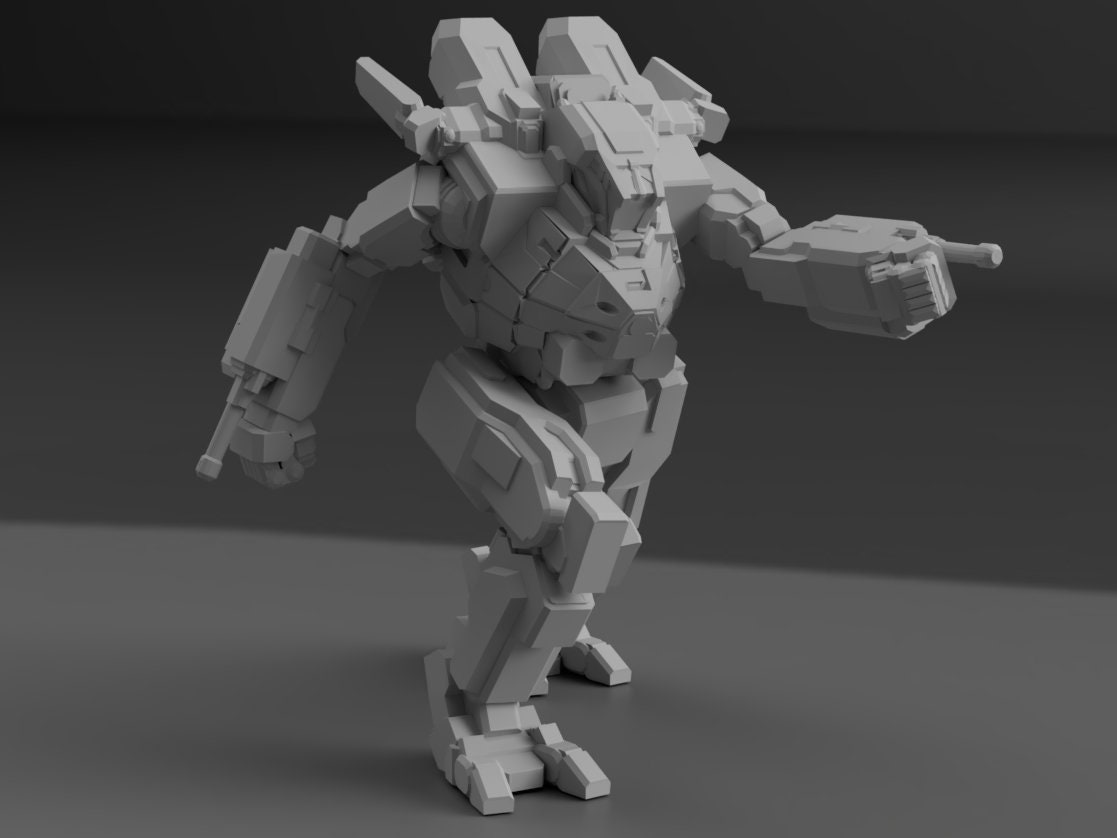 Boasting a striking red, white, and black paint scheme, the Anansi is a drastic overhaul of the Spider, seemingly built for a more direct role in combat. The Anansi mounts a loadout of two Medium Lasers, two Machine Guns, and an SRM-4.

Model is printed in a grey resin and supplied with a base.

Mech design by Matt Mason.