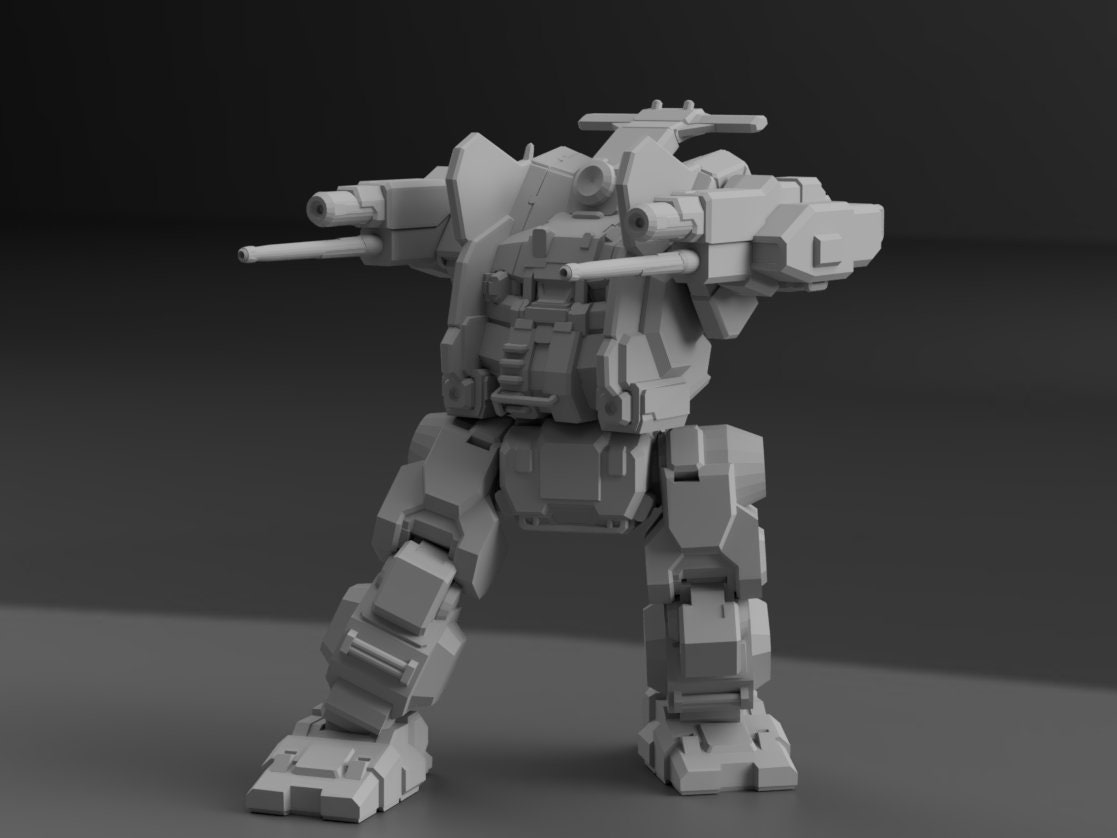 MWO's JagerMech Hero 'Mech is armed with an AC/2 and PPC in each arm supported by a Medium Pulse Laser in each side torso. Firebrand is built around an 280-rated XL engine and an Endo Steel frame, allowing it to carry ten and half tons of standard armor plate, fifteen double heat sinks and two tons of AC/2 reloads.

Model is printed in a grey resin and supplied with a base.

Mech design by Matt Mason.