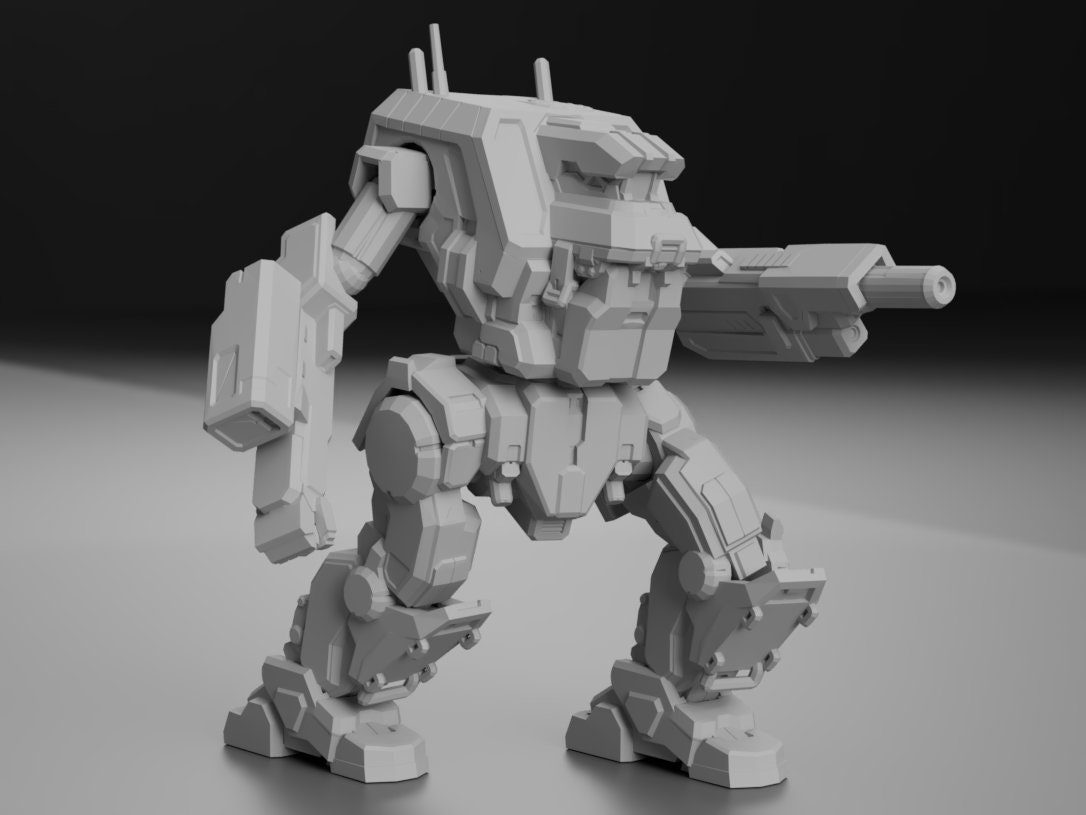 A powerful medium scout and recon 'Mech, the Ice Ferret was regarded as something of a foreign concept when it was first encountered by Inner Sphere forces. Referred to as the Fenris by Inner Sphere forces, the Ice Ferret is a very capable medium scout OmniMech, which is well armored and fast, and can be configured as a strike/headhunter or as a fire-support 'Mech.

Deployed extensively by Clan Wolf, the Ice Ferret was actually designed to combat the pride of Clan Wolf, the Timber Wolf OmniMech. Originally named the Wolf Hunter, the Ice Ferret was first produced in the mid-2900s by Clan Ice Hellion, but performed poorly due to lack-luster weapon configurations. Annoyed by the constant Hellion harassment, but appreciating the potential of the new OmniMech, Clan Wolf warriors eventually began challenging for the OmniMech, and eventually won the production facility for the design. The Wolves renamed the design after the only natural predator of the Ice Hellion, the Ice Ferret, and altered the configurations to improve performance. The Ice Hellions would maintain a large number of the "Wolf Hunters" in their touman during their existence. However, in the early years of the Jihad era, the Ice Ferret's few production facilities would end up being destroyed during the chaotic fighting in Clan Homeworlds. The design would end up being phased out of use and replaced by the Viper.

Model is printed in a grey resin and supplied with a base.

Mech design by Matt Mason.
I'm really impressed with my Ice Ferret Omnimech. The print quality is excellent.
Excellent quality prints and well packed
Great print and arrived in excellent condition - thank you