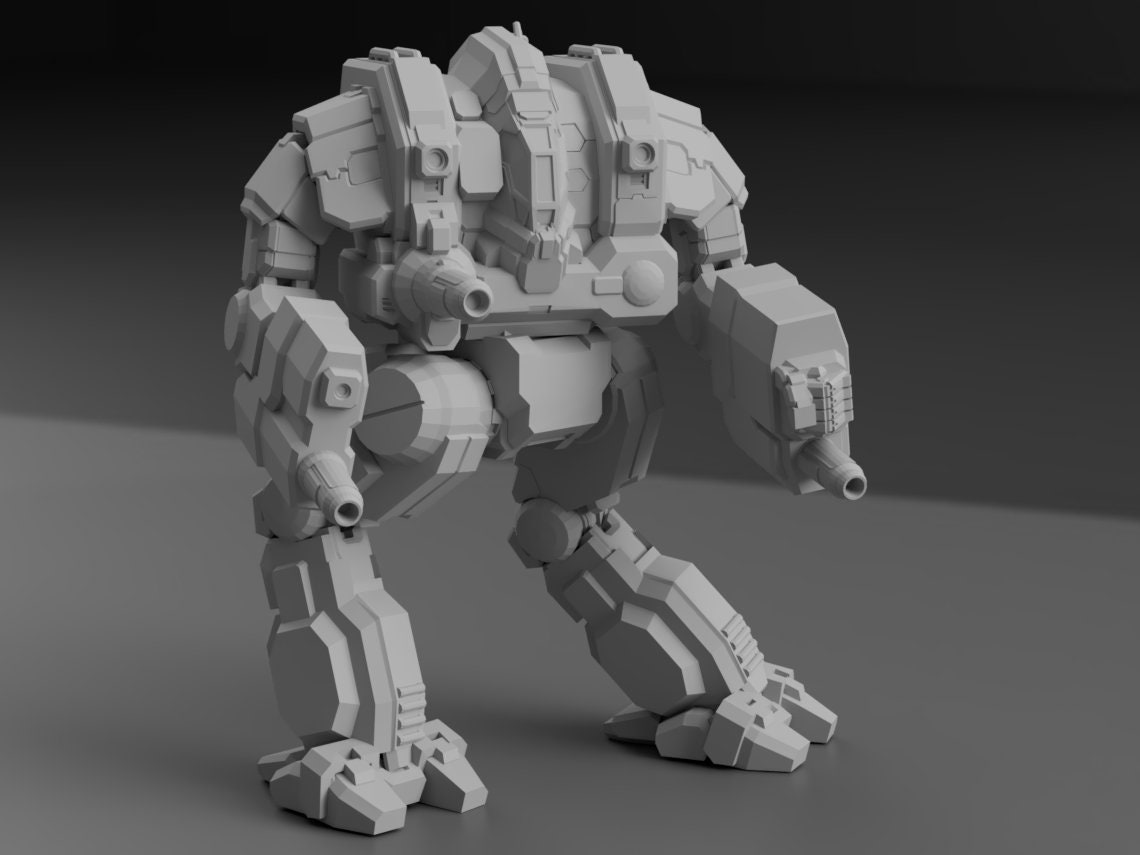 The Cataphract Hero 'Mech, Grigori Kovalenko's custom Cataphract "Ilya Muromets", Identification Number CTF2X0042A-1013, is armed with an AC/5 in each arm, supported by a right arm Small Laser, a Medium Laser in each side torso and a right torso mounted AC/10. Such a heavy autocannon loadout is made possible through the use of 280 rated XL engine, while three tons of AC/5 rounds and two of AC/10 reloads keep those cannons firing.

Model is printed in a grey resin and supplied with a base.

Mech design by Matt Mason.