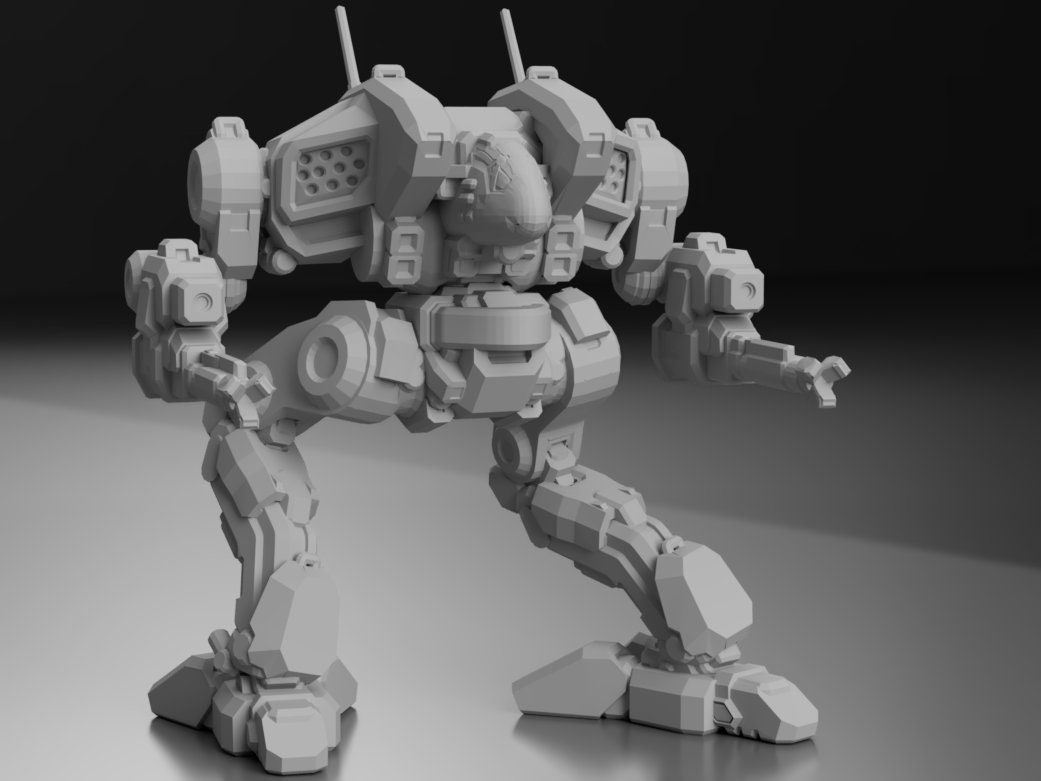 After the Refusal War with Clan Wolf, Falcon Khan Marthe Pryde decided to upgrade the 'Mechs her Clan fielded as they rebuilt. Rather than waste precious resources designing a new OmniMech from the ground up, she instructed her scientists to improve upon existing designs. The design the scientists chose to modify was the Adder. Though the two 'Mechs are visually similar and share the same weight, the Falcon Cougar is slower and better armed, though it only has five and a half tons of Ferro-Fibrous armor. This process enabled the Falcon scientists to produce a new design in roughly half the time it would have taken them otherwise.

The Ironhold facility that produces the Cougar was destroyed by the Steel Viper's in 3071.

The Jade Falcon scientists continued to closely mimic the Adder in the Cougar's weapon systems. The primary configuration uses a pair of LRM-10s and Large Pulse Lasers for a combination of direct and indirect fire support.

Model is printed in a grey resin and supplied with a base.

Mech design by Matt Mason.
Love this mech. One of my favourites.