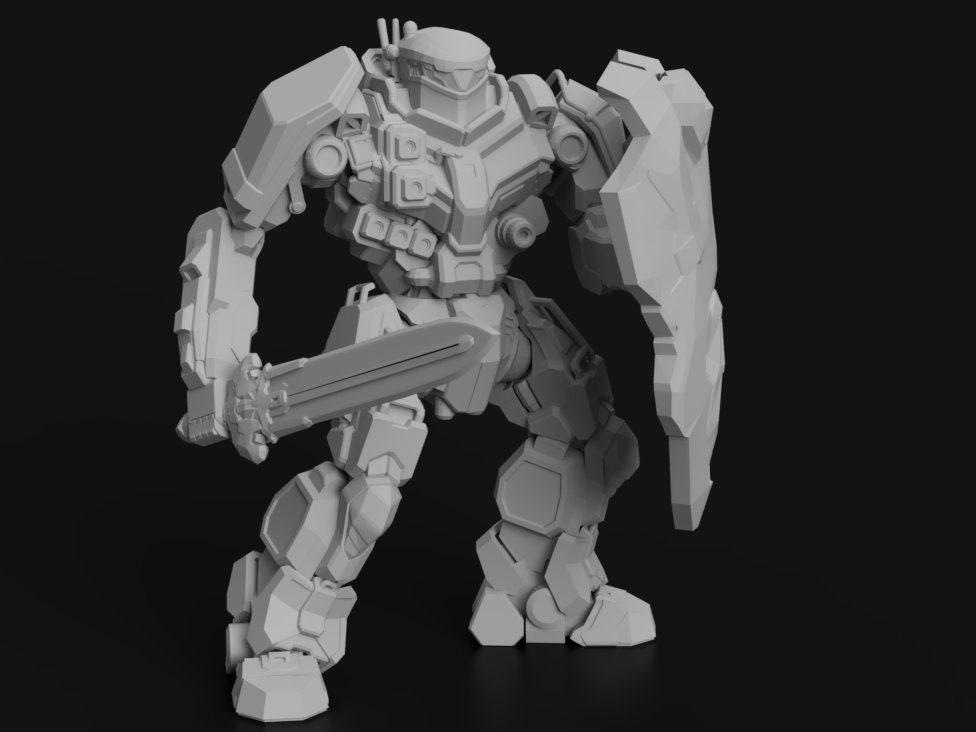 Based on a BL-9-KNT chassis, this personal ride of Reginald VanJaster was created during the Word of Blake's occupation of Solaris. The standard weaponry was removed and replaced with a Large Shield and Large Vibroblade for hand to hand combat, while five Medium X-Pulse Lasers inflict huge amounts of damage in close quarter combat. For long range firepower, a single Heavy PPC paired with a PPC Capacitor are used. The whole 'Mech is protected by thirteen tons of Light Ferro-Fibrous armor. Fifteen double heat sinks are available to dissipate heat.[29] BV (2.0) = 1,858

Model is printed in a grey resin and supplied with a base.

Mech design by Matt Mason.
Excellent quality, highly recommend this store to anyone interested, I'll definitely be getting more.
Print quality is absolutely incredible. Will be buying from again!
Good Detail. Quick postage and well packaged.