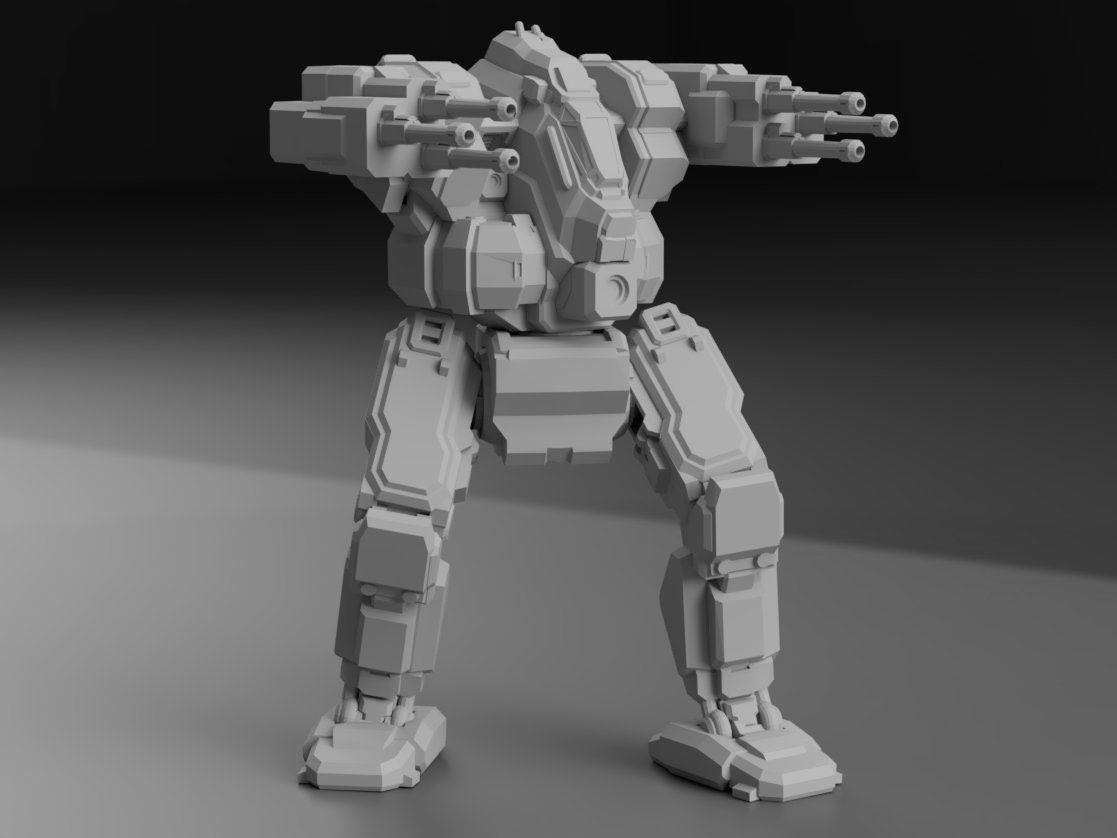 MechWarrior Online's apocryphal version of Michael Ubodo's Arrow is armed with a trio of Machine Guns in each arm supplied with two tons of ammo, supported by a Medium Laser in side torso and a Large Pulse Laser mounted in the center torso. Mounting a 235 standard engine, its varation of the Arrow is clad in Ferro-Fibrous armor on an Endo Steel frame, carrying eleven Double Heat Sinks and just two Jump Jets.

Model is printed in a grey resin and supplied with a base.

Mech design by Matt Mason.