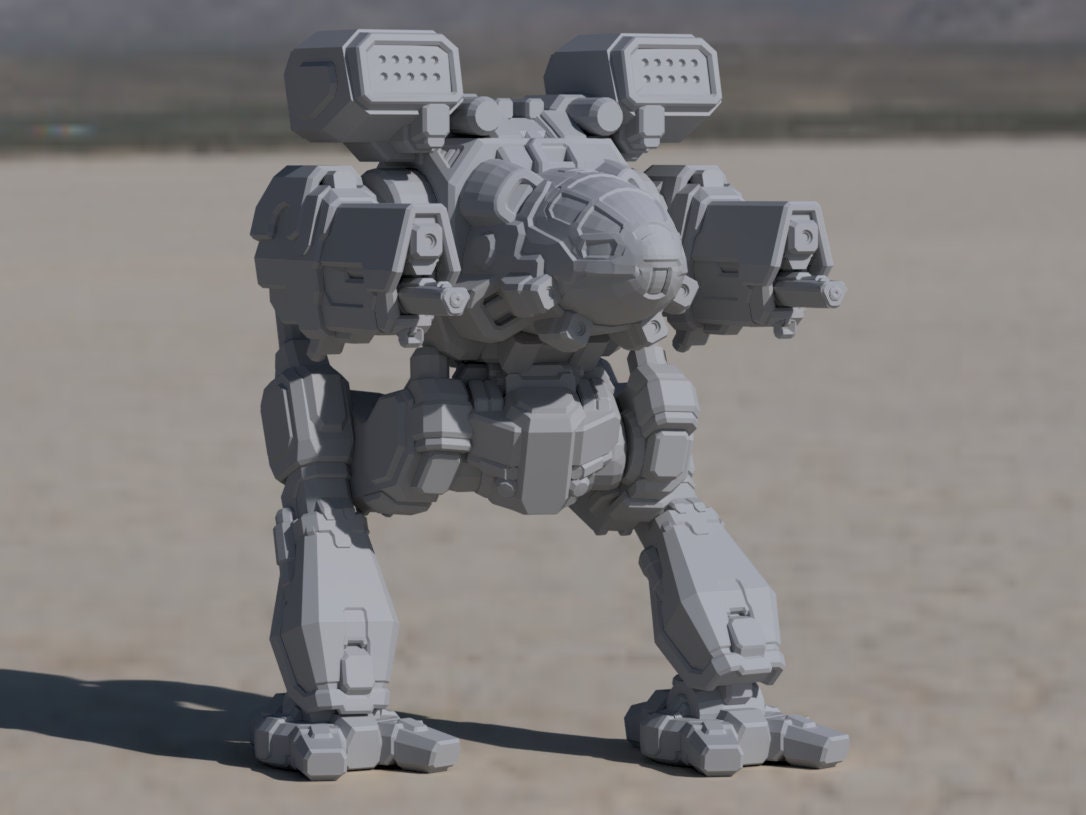 The Mad Cat Mk II was in development for fifteen months by the time production began in 3061. The sole rationale for the Mad Cat Mk II was to increase profits for Clan Diamond Shark after war with the Inner Sphere in the 3050s. Designed to be sold to fellow Clans, this rebuild of the Timber Wolf carries thirteen tons of ferro-fibrous armor while being one of most nimble BattleMechs of its class, yet still packing serious weaponry.

Despite this, Mk II's most notable potential buyers, Clan Wolf and Clan Jade Falcon, did not purchase even a single unit, though they won some numbers in Trials. Significant numbers of Mad Cat Mk II were sold to Clan Nova Cat, and the Mech served also in Clan Ice Hellion, Clan Jade Falcon, Clan Wolf-in-Exile in addition to Diamond Shark itself.

On a limited basis, Clan Diamond Shark sold unmodified Mad Cat Mk IIs to Inner Sphere factions, most notably the Draconis Combine and Federated Commonwealth, and also the Lyran Alliance bought an unknown amount of Mad Cat Mark IIs.

Model is printed in a grey resin and supplied with a base.

Mech design by Matt Mason.
Clean print with minimal clean up and quickly delivered. 5 STARS***** will buy from again.
Really nice models, well cleaned up and good delivery, chuffed
Fantastic Quality. Well packaged. Big fan, will most likely order again in the future.
beautifully modelled, very clean print with no support marks. looks great