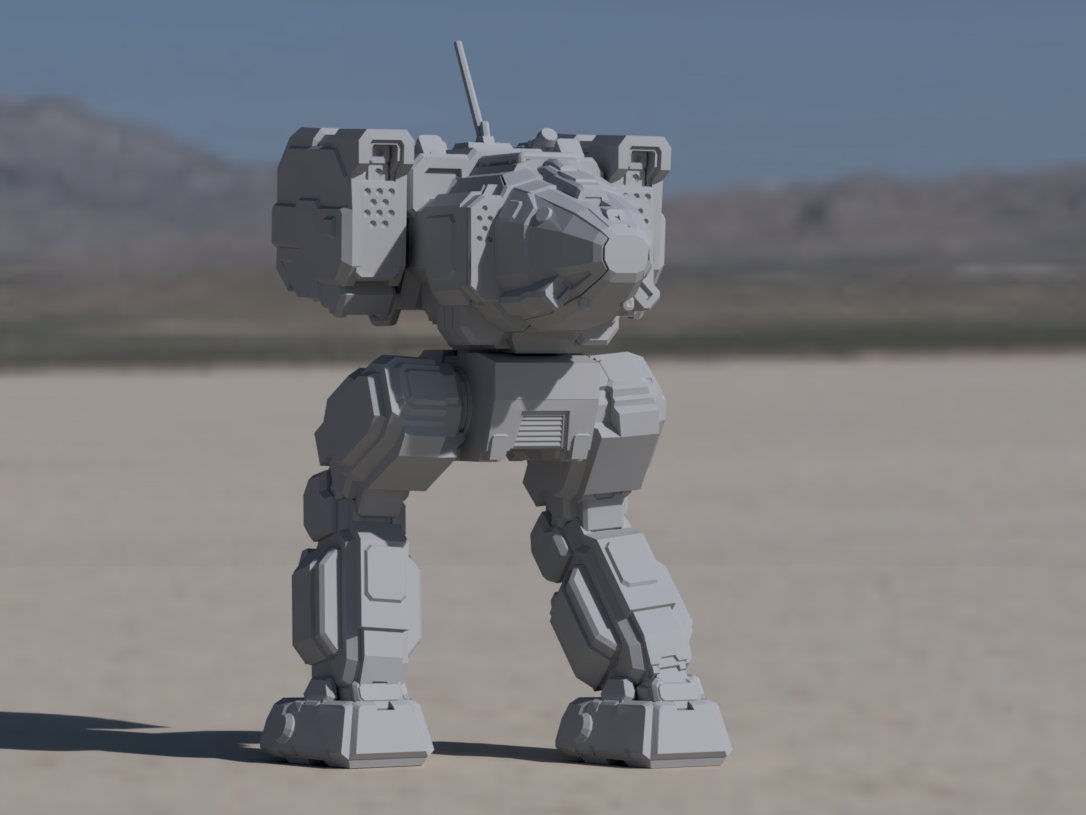 Implied to be a Stalker piloted by J. Elliot Jamison, the Misery Hero 'Mech retains the STK-3F's twin Medium Lasers in each arm, right torso mounted SRM-6 and center torso mounted Large Laser but removes the remaining SRM-6 and LRM-10s to mount a mammoth Gauss Rifle in the left torso. Carrying two tons each of Gauss rounds and SRM missiles, twenty-two single heat sinks strive to keep the Misery in the thick of combat.

Model is printed in a grey resin and supplied with a base.

Mech design by Matt Mason.