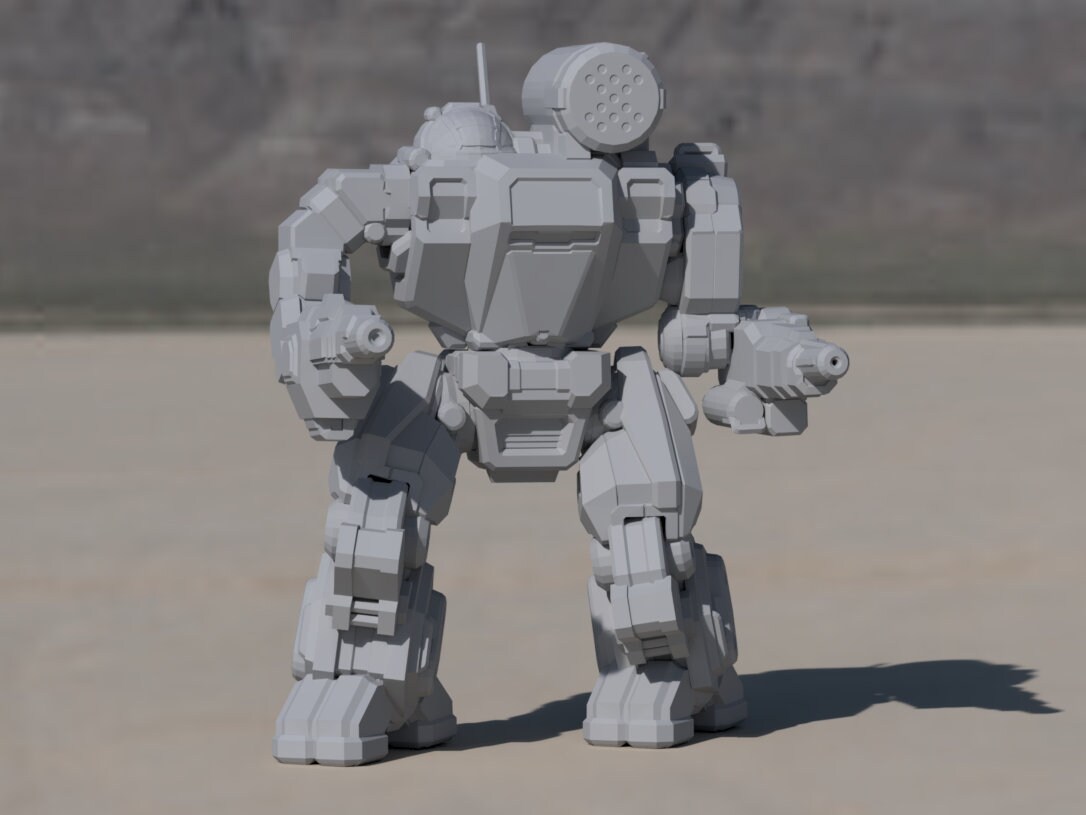 The Summoner is a highly mobile heavy OmniMech that is commonly used by Clan Jade Falcon in a wide variety of roles. Barely a second generation OmniMech, the Jade Falcons introduced the Summoner just after becoming the first Clan to win OmniMech technology from Clan Coyote in 2863. The Summoner earned the Inner Sphere code name Thor, given by Victor Davion himself after fighting one on Trell 1. He chose this name for the weapons of the 'Mech: a PPC and an AC, lightning and thunder, the weapons of the Norse god, Thor.[citation needed] The Summoner's balanced mix of speed, mobility, armor, and firepower make it a highly effective and reliable OmniMech.

Model is printed in a grey resin and supplied with a base.

Mech design by Matt Mason.
I'm really happy with my Summoner Omnimech. The print quality is top-notch, meaning that the details are easily visible.
Excellent quality prints and well packed
Ordered 7 Mechs so far and they have all been great! Great detail.