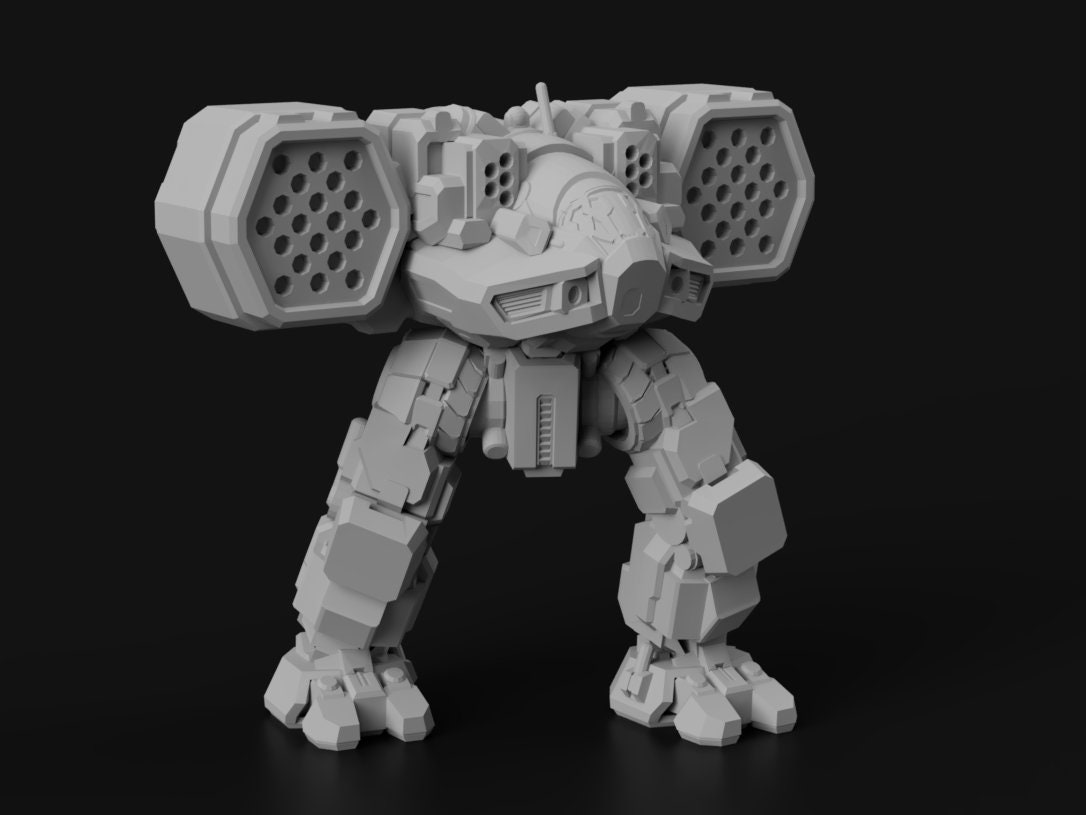 The Longbow, introduced in 2480 as the LGB-0C Longbow, has seen service in the armies of the Inner Sphere since the days of the Star League and is one of the most well-known fire support 'Mechs in existence. The Longbow is a massive BattleMech weighing in at 85 tons and is able to move at a top speed of 54.0 km/h, thanks to a Strand 255 fusion engine. The Longbow is protected by fourteen and a half tons of armor. Some have criticized the design for its lack of CASE - making an otherwise rugged 'Mech vulnerable to a loss by an ammunition explosion. As a fire-support 'Mech though, the Longbow is a trusted and reliable machine that can be counted on to carry out the mission it is designed for.

Model is printed in a grey resin and supplied with a base.

Mech design by Matt Mason.