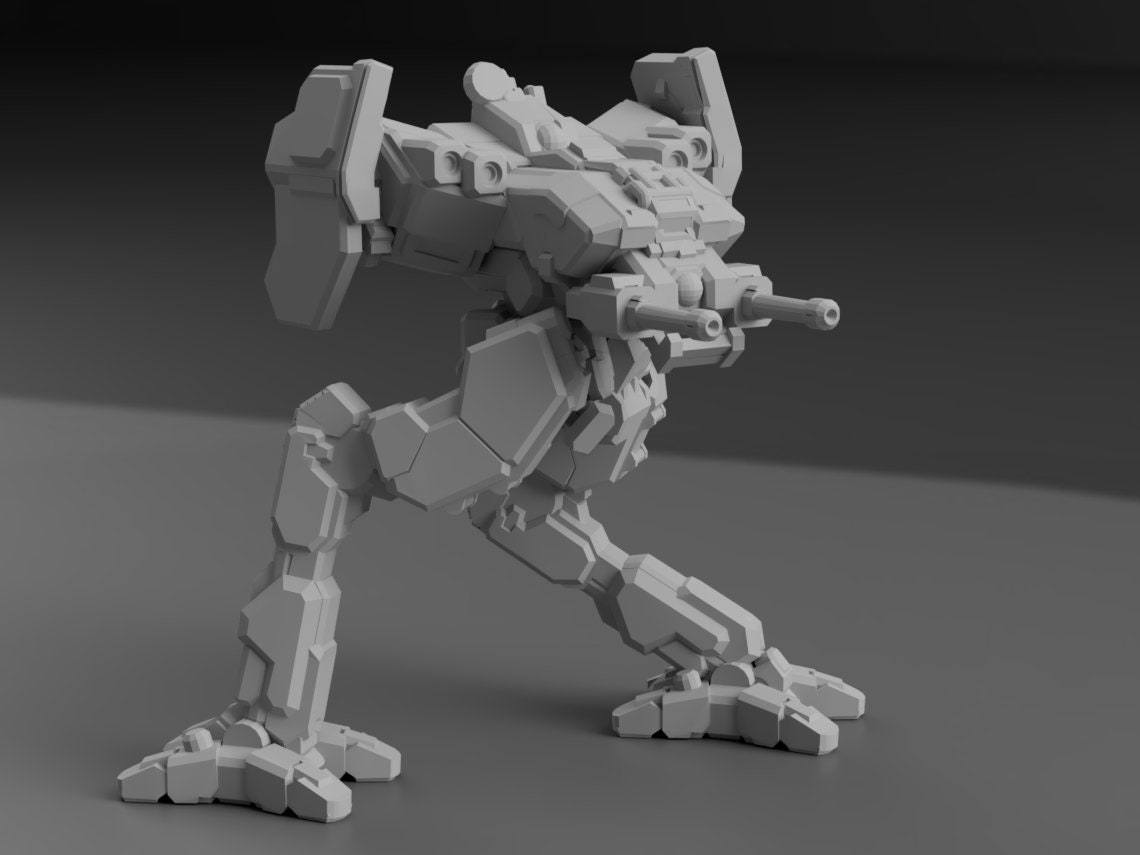 Themed as a variant piloted by Lori Kalmar, despite the fact it utilizes technology that was not commonly available when she piloted a Locust, the MWO Hero 'Mech is built around an 190-rated XL Engine on an Endo Steel frame, freeing up weight for twin Small Lasers in each side torso supported by a pair of center-torso mounted Machine Guns. Additionally fitted with a Guardian ECM Suite, two tons of machine gun ammunition and ten double heat sinks support it in combat.

Model is printed in a grey resin and supplied with a base.

Mech design by Matt Mason.
great print, much better than the official model.
GreensGamesStudio gets my custom for BT mechs every time!
Fabulous love it, just what I wanted