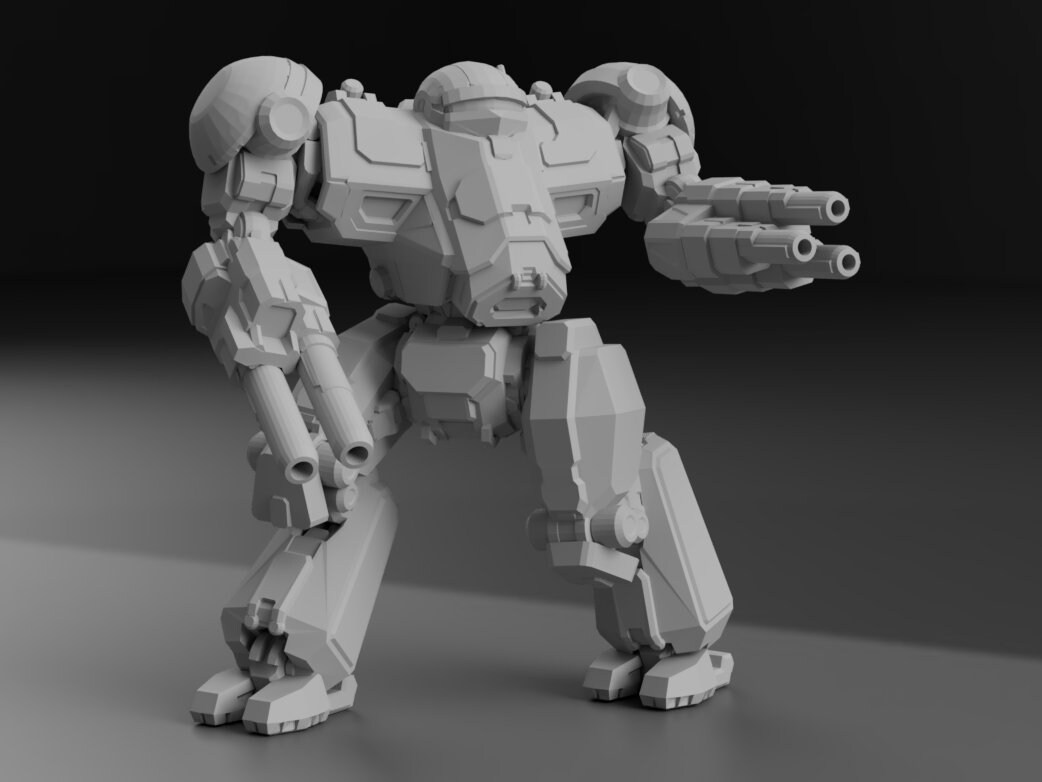 After its defeat on Tukayyid, Khan Severen Leroux of Clan Nova Cat began talks with the Draconis Combine, and, to preserve the Clan both militarily and spiritually, ordered the design and production of the Nova Cat OmniMech. The twelve meter tall totem 'Mech of Clan Nova Cat is based on the Night Gyr created by Clan Jade Falcon. The basic components of this design, combined with its characteristics as an OmniMech, make it very simple to repair and leave room for the large amount of double heat sinks most variants carry. Thirteen and a half tons of standard armor make this 'Mech very difficult to kill.

Model is printed in a grey resin and supplied with a base.

Mech design by Matt Mason.
Great looking alternate sculpt as always, quick delivery and well packed.