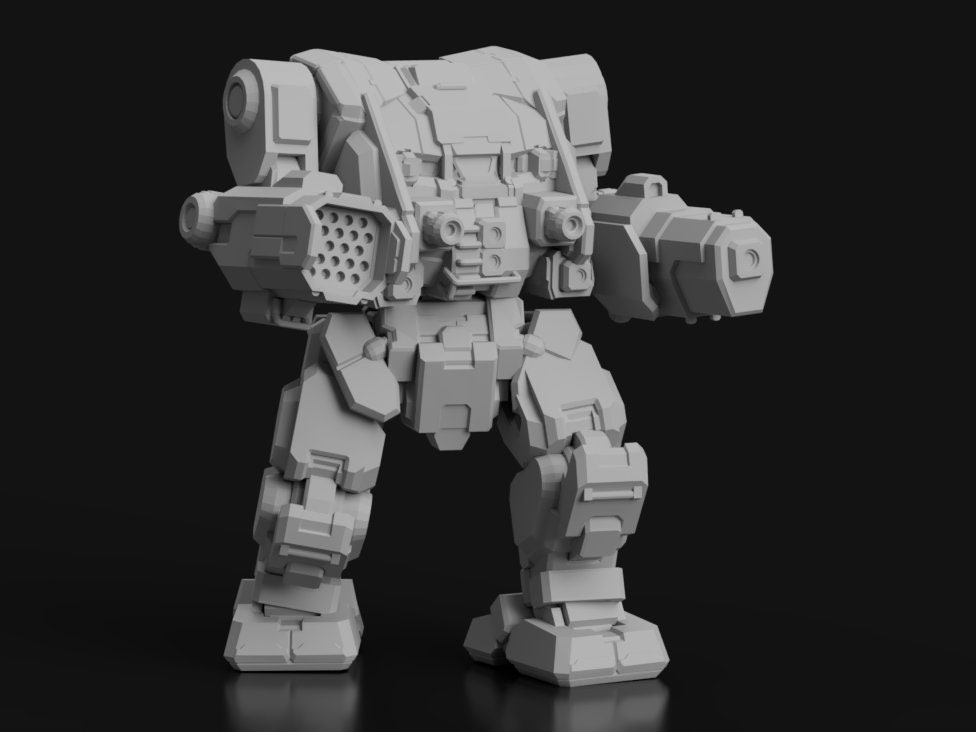 The first original BattleMech produced by Clan Wolf, the Imp was first seen by the Inner Sphere in the ranks of Wolf's Dragoons. It is designed with weapons that can engage an enemy at a multitude of ranges. Indeed, the Imp has what seems to be a weapon for just about any range or situation and can be called a "Swiss Army Knife" of a 'Mech. It has a maximum speed of 54 km/h, which is not extremely fast, but it does allow it to keep pace with most 'Mechs of the assault class. The 'Mech is also armored with eighteen tons of armor, which is more than respectable for its weight and provides a great deal of protection.

Model is printed in a grey resin and supplied with a base.

Mech design by Matt Mason.