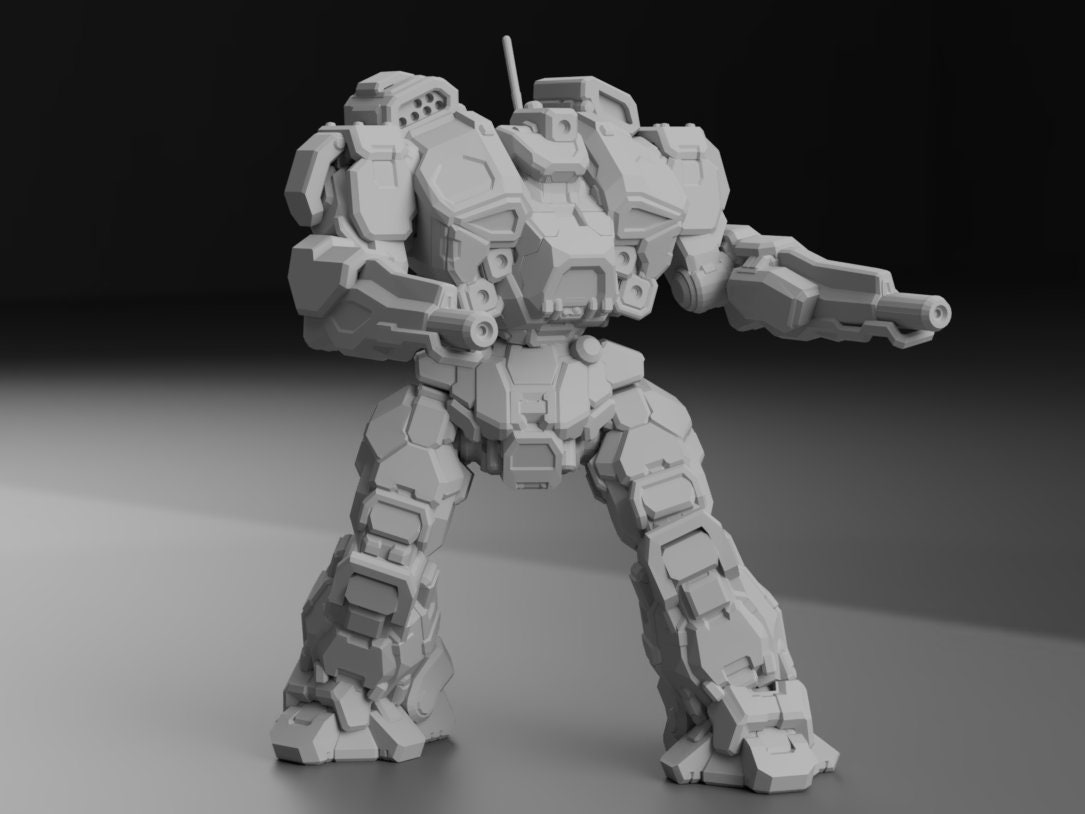 The original Warhammer was designed as an assault BattleMech. However, it had been superseded by later and heavier 'Mech designs, though it remained a powerful weapons platform. The Clans wisely maintained and built on this solid frame a real assault 'Mech, the Warhammer IIC. Thanks to their technological expertise, they were able to add ten tons with the same speed and firepower and nearly double the armor of the original. The Warhammer IIC is built on an Endo Steel frame and is protected by twelve tons of Ferro-Fibrous armor. The result is a dangerous 'Mech, able to hold its own in any battle against the Inner Sphere. Also note that the armor was the primary concern when designing the IIc version rivaling even 100 ton assault 'Mechs in durability and protection .

Paired Mk. XVII ER PPCs allow the Warhammer IIC to inflict fifty percent more damage than the regular Successor States' PPCs. Added to an SRM-6 launcher and five Medium Pulse Lasers, this firepower overwhelms most 'Mechs of equal or lesser tonnage. Twenty double heat sinks keep the design relatively cool.

Model is printed in a grey resin and supplied with a base.

Mech design by Matt Mason.
Another top shelf order of mech porn 😉👍
Purchased as a Christmas gift. Recipient loved it.
Great quality looks amazing and speedy delivery.