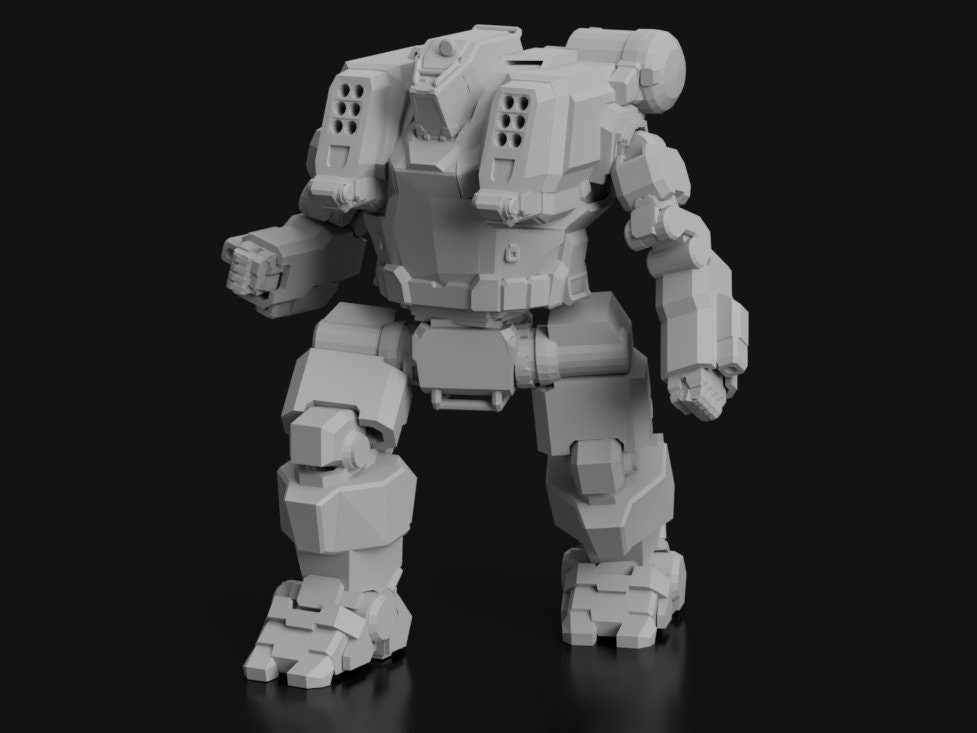 The 4SP variant replaces the autocannon with two SRM-6 launchers, one each in left and right torsos, fed by two tons of reloads kept in the center torso. These missile launchers provide the 'Mech with a great deal of damage capability at close range, but they do not have the same raw power as the original Autocannon/20. The 'Mech also has four medium lasers as secondary weapons split between both arms. BV (1.0) = 854, BV (2.0) = 1,043

Model is printed in a grey resin and supplied with a base.

Mech design by Matt Mason.