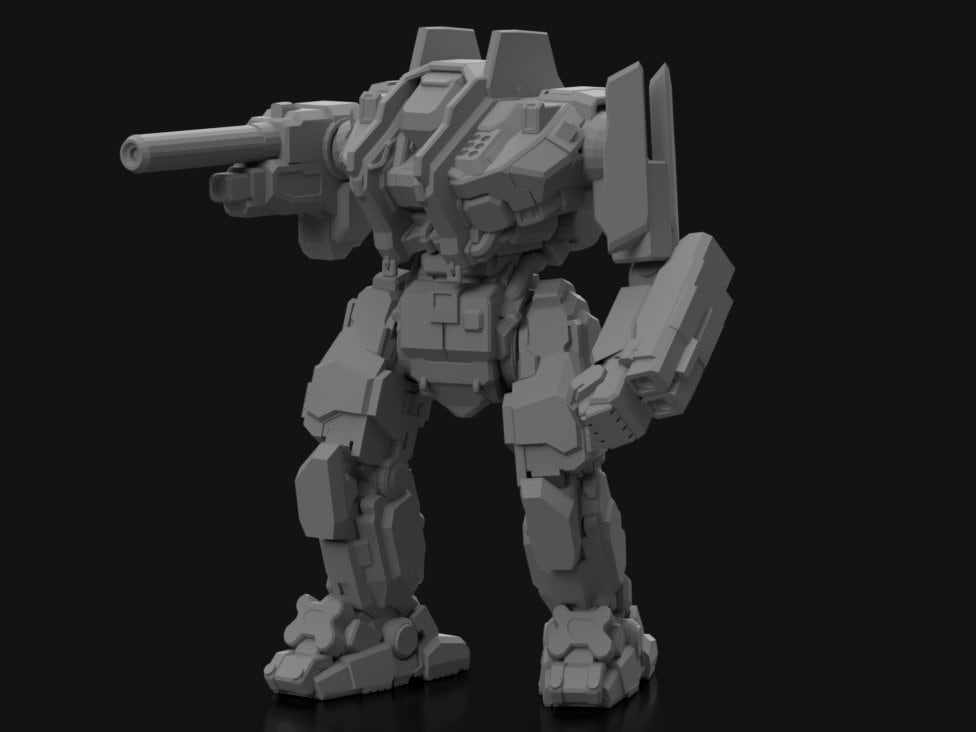 The Mongrel received its baptism of fire during the Battle of Tukayyid. There, it was commonly seen leading light Stars, especially on deep reconnaissance and raiding missions. Its ammo-efficient weapons allowed it to range far afield and helped simplify resupply. The 'Mech entered full production the following year and was re-christened "Grendel" after the name given to it by ComGuard troops. Clan Diamond Shark decided to sell or license the design to other Clans in order to avoid Trials for it.

Model is printed in a grey resin and supplied with a base.

Mech design by Matt Mason.
Great prints, and super quick delivery. Will definitely be ordering more!