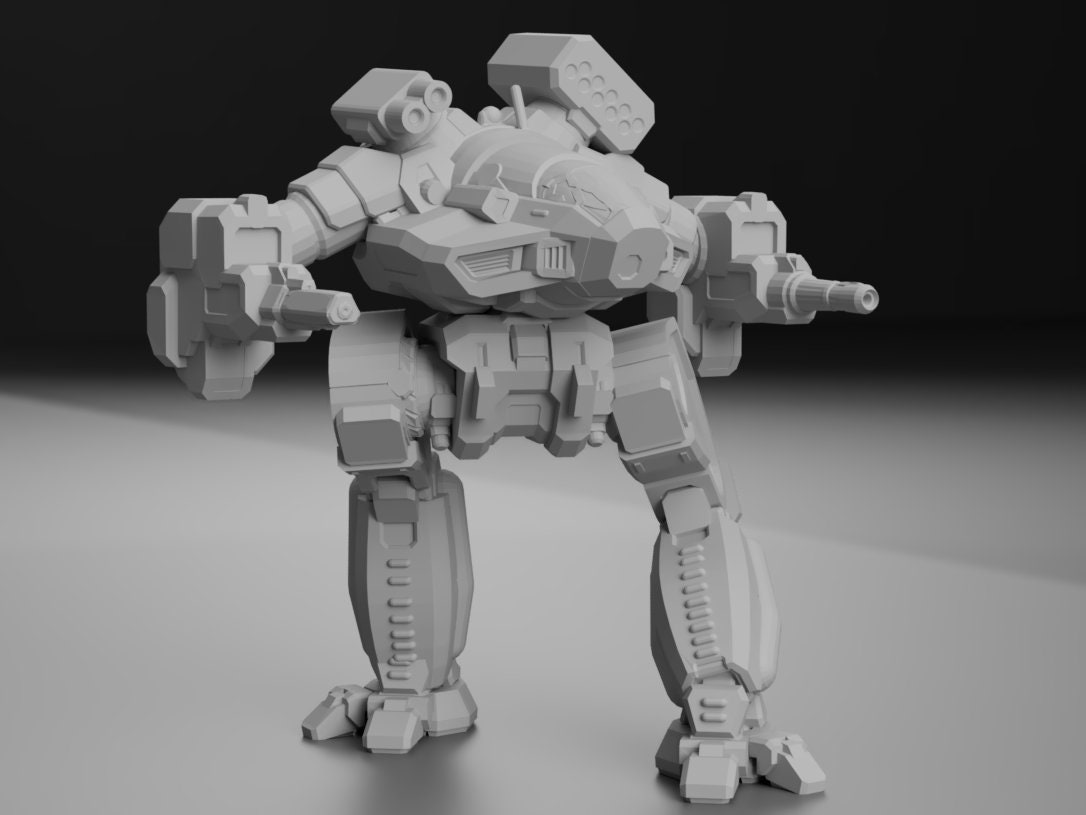 Introduced in 3049 to address flaws in the venerable Hellbringer, by Operation REVIVAL the Ebon Jaguar had only just started to spread through the Jaguar's touman with the Inner Sphere first encountering the design during the Battle of Luthien. Facing it for the first time when engaging the First Jaguar Guards Cluster in the Kado-Guchi Valley, the 'Mech's ability to take damage and remain operational led the Inner Sphere warriors who fought it to call it the Cauldron-Born after the unstoppable zombies of Irish myth. Paradoxically many of the other Clans also used the Inner Sphere Cauldron-Born reporting name, having first learned detailed information of the design from Inner Sphere sources.

By Operation BULLDOG the Cauldron-Born made up a large proportion of the heavy 'Mechs of the rebuilding Smoke Jaguars, and following their Annihilation the design proliferated the remaining Clans, save the Jade Falcons, Wolves and Coyotes who continued to favor the Hellbringer. Following the Wars of Reaving the Ebon Jaguar had finally supplanted the Hellbringer in most Homeworld Clans, save the Coyotes who remained loyal to redeeming the honor of their design.

Model is printed in a grey resin and supplied with a base.

Mech design by Matt Mason.
Clean print with minimal clean up and quickly delivered. 5 STARS***** will buy from again.
Great looking print. Nice details and basically ready to paint. Well packed for shipping.
Good quality and excellent detail. Defiantly order from them again!

I ordered two mechs to see what the quality was like and was very impressed. Positive level of detail and extremely clean print with little to no clean up required. Delivered quickly and well packaged with no breakages. Overall, very pleased by the quality of the product and exceeded my expectations. I'll certainly use this seller again.