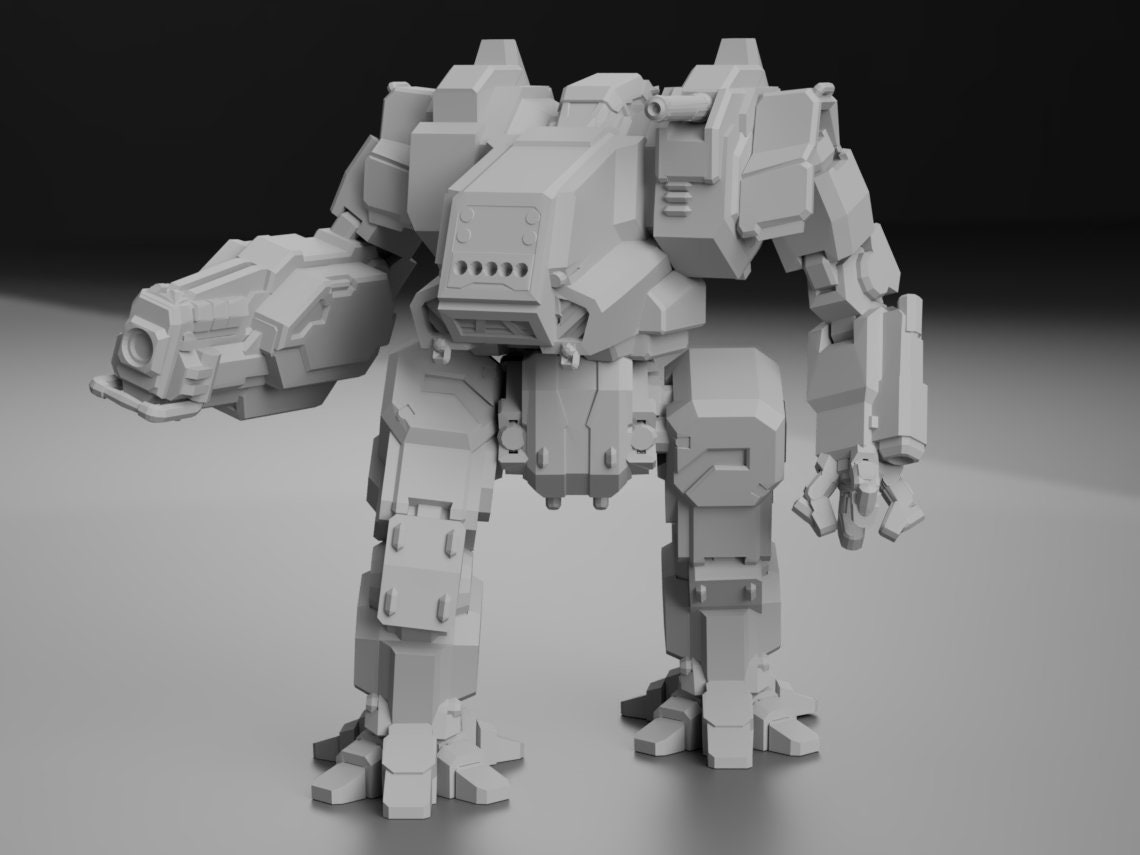 Piloted by Martin Takeda, the Dragon DRG-FLAME is a modification of the DRG-1C he inherited from his grandmother. As a direct opposite of his brother's Fang, he altered the 'Mech to be a good long-range fighter. His signature change is the moving of the AC/2 from the machine's arm to the left torso. It is equipped with a Medium Laser, AC/2, LRM-5, and an ER Large Laser. This variant was designed for MechWarrior Online.

Model is printed in a grey resin and supplied with a base.

Mech design by Matt Mason.