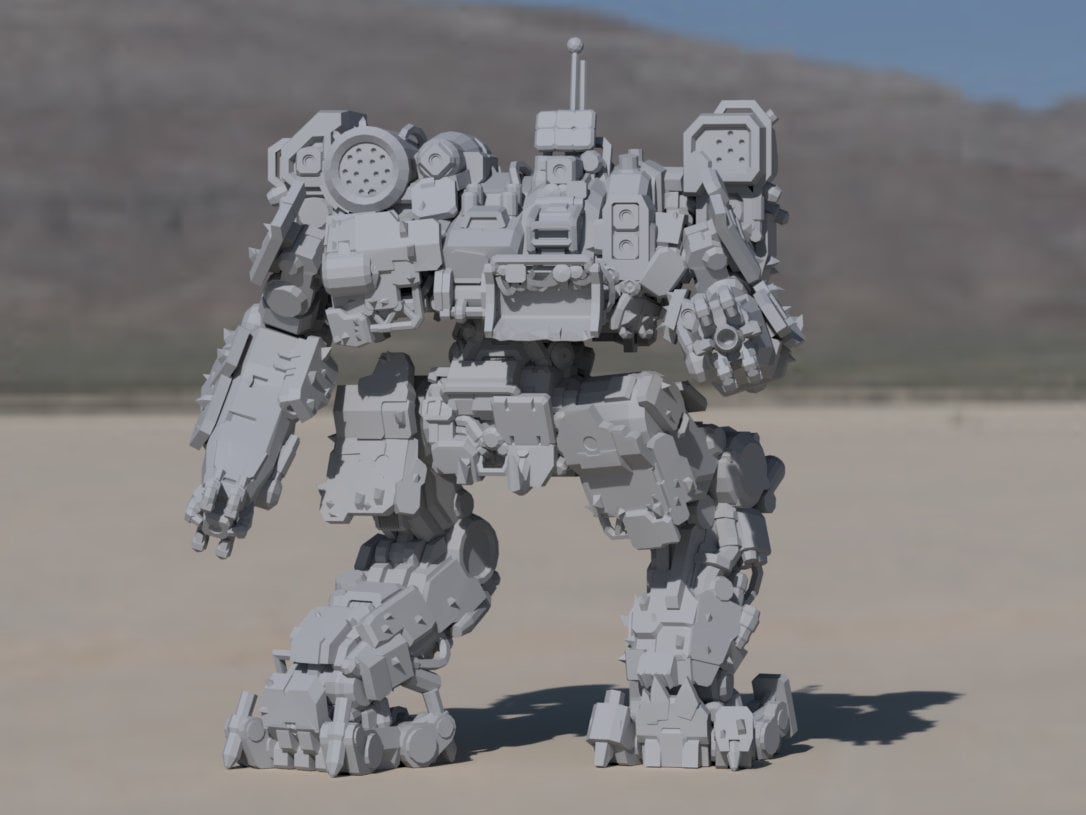 "Corsair" is supposedly a generic Periphery term referring to heavy and assault class FrankenMechs cobbled together out of desperation as the Succession War era dragged on, with no specific weight or base chassis. The most successful of these are ninety-five ton brutes modeled on the "Ravager", an individual Hero 'Mech equipped with Star League era weapons that was piloted by Jake Kalmar of the Oberon Confederation until 3037. This particular series of 95-ton BattleMechs is identified by the COR- alphanumerical code as if it were a regular production model. This is odd insofar as no proper production was known to take place in the Oberon Confederation or elsewhere before it was overrun by the Clans in 3049, nor does a standardized refit program seem plausible, as there are only relatively few 95-ton designs to begin with. Also, assault 'Mechs are invariably considered extremely rare in the periphery.

Model is printed in a grey resin and supplied with a base.

Mech design by Matt Mason.
The mini looks very detailed. Given the complicated design I wad impressed. It even survived US Customs. Would recommend.
Great, nice quality just as described
Really helpful seller - there was damage to the model during shipping and they very quickly sent out a replacement and kept me informed with what was happening. Highly recommend!