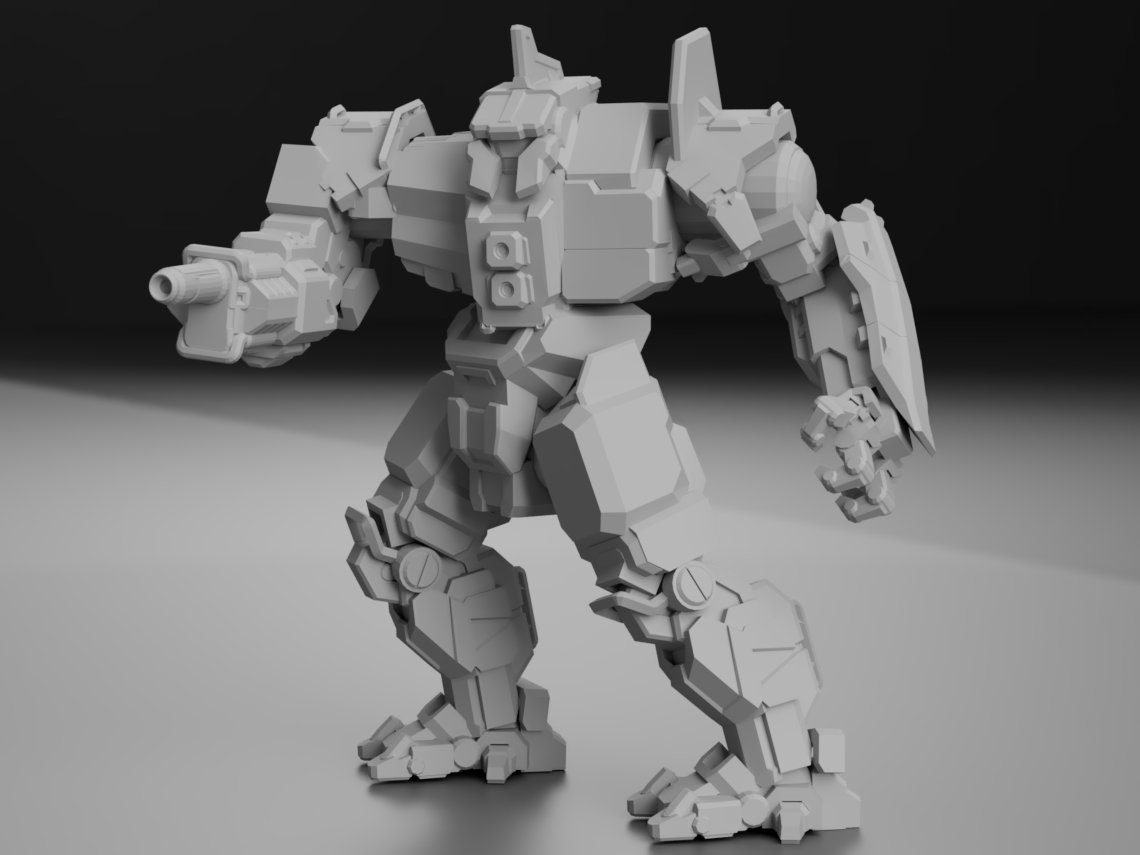 Yen-Lo-Wang was a famous ArenaMech in the Solaris Games, and has become something of a legend. Originally a CN9-A that underwent a series of modifications to a variety of customized configurations over time, it was occasionally reported as the "CN9-YLW" but this is explicitly not a variant designation; instead this designation is exclusively used for one individual 'Mech, Yen-Lo-Wang. The CN9-YLW designation is associated with one particular modification that drops the LRM to upgrade the autocannon to an Autocannon/20 with three tons of ammunition and adds a Hatchet to the left arm. BV (2.0) = 957

Model is printed in a grey resin and supplied with a base.

Mech design by Matt Mason.
very good, crisp details, can't wait to start painting