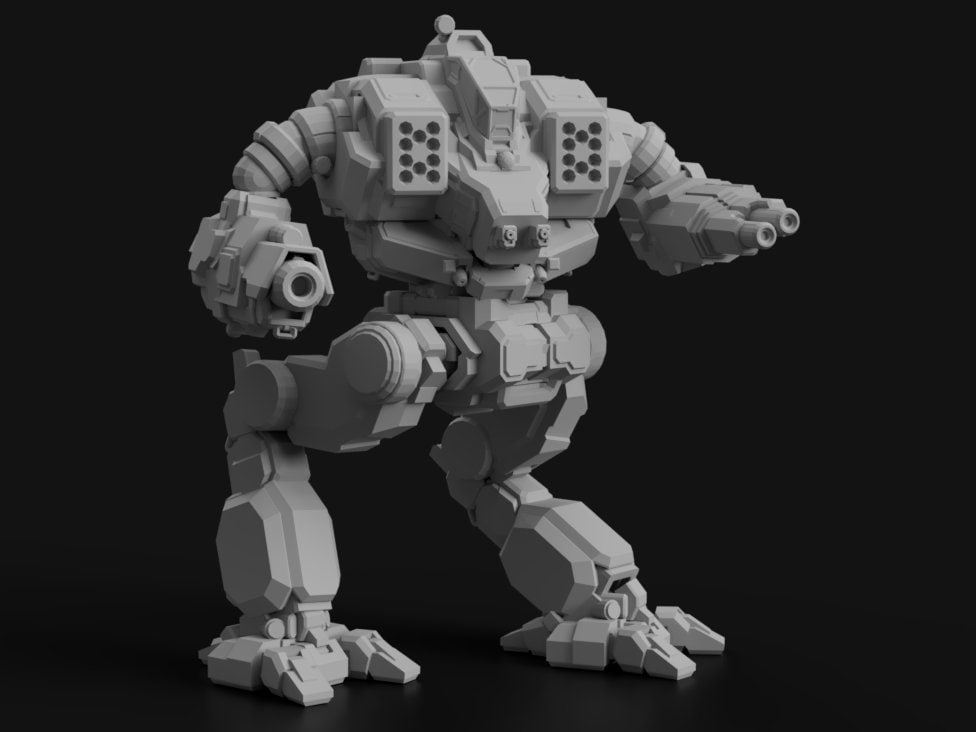 The first of the Inner Sphere OmniMechs to be conceptualized and one of the last to reach production by the Draconis Combine as part of its "first generation", the Avatar's design is based on captured Vulture OmniMechs. The Avatar is used primarily by the Draconis Combine Mustered Soldiery, but has also been sold to the Lyran Alliance and ComStar. The Avatar weighs in at seventy tons and is powered by a Hermes 280 XL Engine that gives it a top speed of 64.8 km/h. It is protected by twelve tons of StarSlab/4 armor that comes with CASE to protect the 'Mech against complete destruction from an internal ammunition explosion. The Avatar is a powerful OmniMech in its various configurations, with an impressive thirty-four tons of pod space allowing it to carry a wide range of weapons.

Model is printed in a grey resin and supplied with a base.

Mech design by Matt Mason.